WHEN: 2 May 2017
TIME: 6:00pm - 9:00pm
WHERE: Little Tokyo Two, HQ (36 Mein Street, Spring Hill).
TICKETS: here
The Push, Brisbane's Entrepreneur Community is about to host our next event. The topic is Recruit Top-Quality Staff: How to Find, Hire and Retain Digital Talent
At this event, recruitment expert Holly Tattersall will present you with a clear approach to getting finding, hiring and retaining digital talent (Examples include Marketers, Developers, Designers, Data Analysts, Project Managers, Digital Coordinators, and Product Managers amongst others) . Holly will help you to begin focusing on preventing and minimising the disruption that comes with turnover and talent shortages.
This event is for you if:
- You struggle to find motivated staff that will engage beyond the bare minimum in your company.
- Your business is constantly disrupted by turnover.
- You don't find the talent or cultural fits that you want so you have to go without, or compromise.
- You need specific talent in your team but don't know how to effectively communicate with them because their expertise is different to yours.
(Maybe you need developers, but you are a non tech person and are unsure what to look for? Maybe you need Marketing help but don't know how to evaluate a Marketer's skill set?)
AND/OR
- You want to create an enviable working culture but don't know how.
By the end of this session you will:
- Understand what contributes to culture within an organisation (and what doesn't)
- Have the know-how to develop intangibles that will strengthen your hiring pipeline and put you in a position to meet more people suited to your company.
- Have a deeper understanding of why staff leave a company.
- Understand what can be done to improve engagement and retention so you can spend more time building your business and less time managing staff members.
A Ticket gets you:
- A Seat
- A complimentary Drink on arrival
- Food (We know you might be coming straight from a busy day at work so we make sure that you are fed)
- A workbook to write notes in, and a pen. This event will be interactive so come prepared to write notes and build takeaways you can take straight home with you.
About Holly Tattersall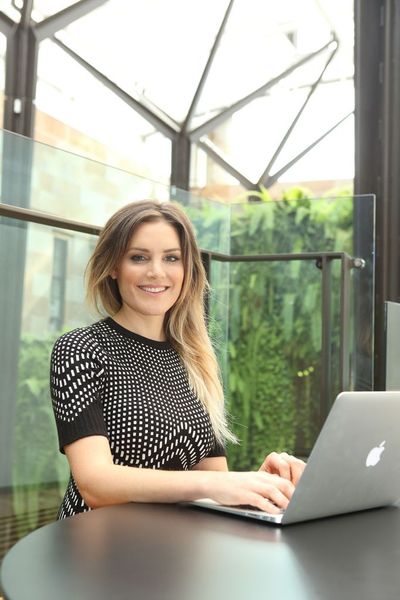 Holly has founded and is CEO of 2 companies. The first is 'Digital Talent Co' a digital recruitment agency connecting Australian companies with top Digital & IT talent; a unique niche in which clients become candidates and candidates become clients, all excited by working with a recruiter who genuinely understands their workspace and can provide meaningful career advice and job positioning that resolves real world business problems.
The other is what she refers to as her passion project. Women in Digital an international membership organisation connecting its predominantly female membership through monthly Events, Mentoring and training opportunities.
The key word for Holly is connection. In business, she connects people with opportunities that showcase their talents. In women, she connects emerging digital professionals with those of significant experience to mutual benefit. And in contribution she connects women with empowerment, ethically sourcing production teams in emerging nations.
A recent finalist in the QLD Young Achiever Award, a very public recognition of her work in the Digital Industry, she was also presented with the AIM Emerging Leader Brisbane Award in 2016 and named in the 40 under 40 Top Young Entrepreneurs in Brisbane. All of which makes her extraordinary, never ordinary.
A UQ Young Alumni Board Member and a frequent Mentor at Start Up Weekends across Brisbane, Holly is rarely not working.
But in those infrequent moments when a new start-up or a career discussion has not claimed her attention, you'll find her horse riding, bush hiking or enjoying a riotous sunshine filled, wine-fueled picnic.
Agenda:
6:00pm - 6.30pm: Food, Drinks and Networking
6.30pm - 7.30pm: Holly Tattersall's Presentation + Q&A
7.30pm - 8.30pm: Drinks And Networking
Spaces are limited!
When
Tuesday, 2nd May 2017
Time
6:00pm - 9:00pm